This mod adds tons of new plates to minecraft. Use the plates to place any food items on them and have the food displayed. Plates can be right clicked with something in your hand to eat the food in it. At the moment it only has plates and armor stands, but much more is planned.
This mod is made by spacechase0, all credit to modder. Visit the original mod thread here for all mod info.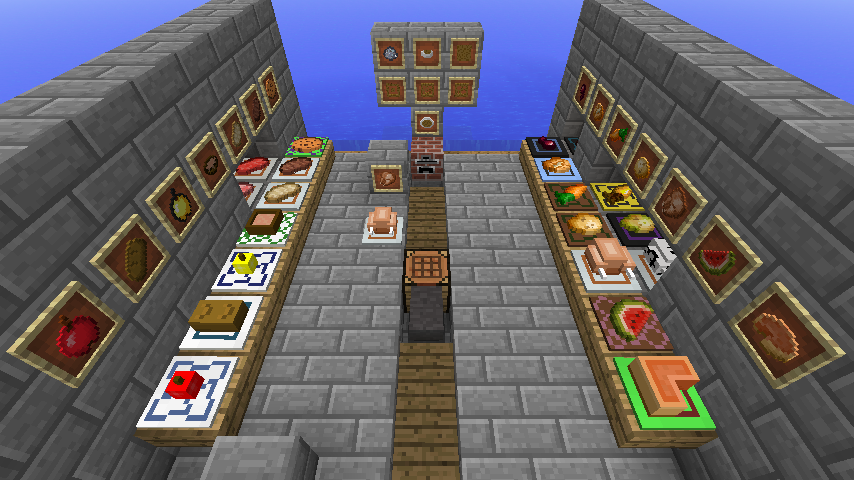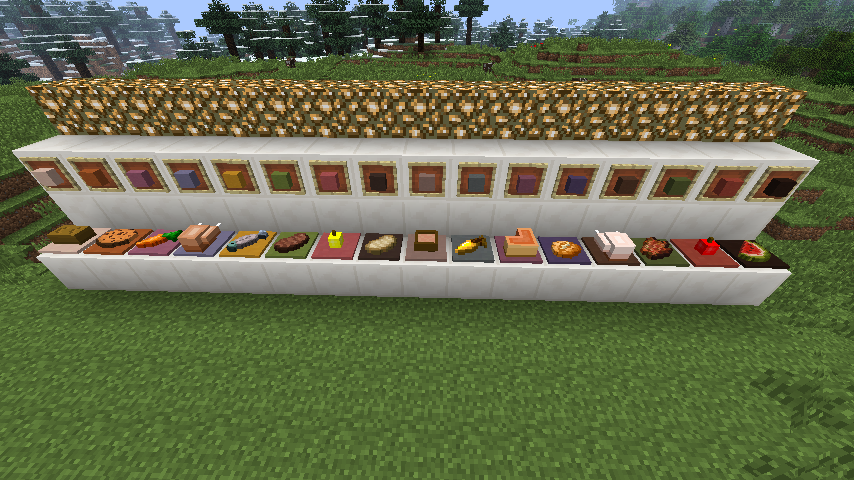 Visit original thread for all recipe info.
Installer Instructions:
The 1.6+ installers use the new minecraft launcher. If you have not used the new launcher yet, make sure to run the installer at least once. Log into minecraft and load the latest version/release. Then run installer and install the mod.
If you already have a modded profile/version, you can have the installer install it to that version. If you leave it set to "(Default)" then the installer will keep the default structure for installs and will only create a modded profile if one is not present. See "Default Mod Profile" below for the version of minecraft where this mod will install.
The installers will install all mods that use the same profile into the same mods folder/jar.
The installer only needs one default version of minecraft in the versions folder to install a mod.
If Forge/ModLoader is not present then installer by default will add a version of Forge/ModLoader this mod is compatible with.
Internet Explorer users:
When downloading the .exe version of the installer, save the installer to a location like desktop, then run it. Do not run it straight from the browser, if you do you might get the "Skydaz Addons has stopped working".
Mod Version: v0.4.6 for Minecraft 1.6.4
Mod Prerequisite: Forge
Mod Uninstall Option: Yes

Default Mod Profile: Forge
This mod uses Forge. This mod will not work with any ModLoader profile. The default setting will install mod and if not present, Forge to Forge profile. If you want the mod installed to another profile select the version using the installer and then install.
DOWNLOADS
Download Mod from Original Thread
Download Here .zip (MD5: eb4cb6e8766663dcc80f41c1b3b8e1bc) [drct]
Download Here .exe (MD5: 53847fd69befdde850e45b082662ab4d) [drct]
PLEASE CREATE A BACKUP BEFORE INSTALLING ANY MODS – START WITH CLEAN MINECRAFT AND YOU WONT HAVE ANY ISSUES!!!  I AM NOT RESPONSIBLE FOR MESSED UP MINECRAFT. YOU HAVE BEEN WARNED.