This is the water shader mod, a reflective, surface-ripple water shader! This mod will turn water block surfaces into a lifelike replica of real water, complete with real-time water reflections, surface disturbances and more.
This mod is made by Necrowizzard. Please support the modder and download the mod from the original mod thread.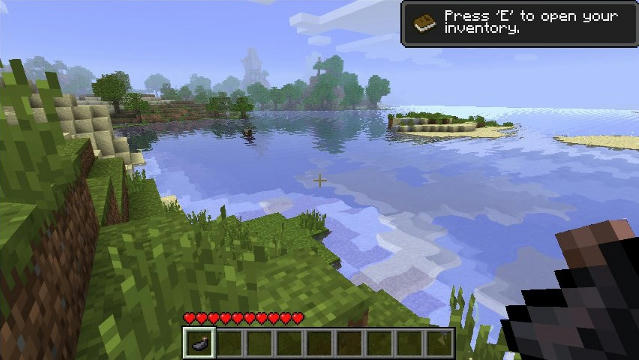 Incompatible graphic chips
– ATI X1200 or lower
– Graphic cards without GL_EXT_framebuffer_object support
– Graphic cards without GL_ARB_shader_objects, GL_ARB_vertex_shader and GL_ARB_fragment_shader support
– Mobile Intel® 4 Series Express Chipset Family (or lower; will in some cases result in the invisible world bug)
Installer Requirements:
Windows PC – Currently only for Windows
.NET Framework 4.o (Most PC's already have, but if it says you don't then download here.)
Installer Instructions:
(Before installing any Mods to your minecraft make sure to close it first)
First, download one of the installers below(no difference they are same, just packed differently) Once Downloaded, double click the installer, once it's started click on "Install" When the installer is done it will display a message that it's done. Now just close installer and start your minecraft. Mod Installed!
– New installer with Backup option. The new installer is much better at backing up/restoring, so don't worry about incompatibilities as long as you backup.
Please Support the mod by downloading from the original mod thread here. And also read the skydaz conditions.
If installing any additional mods after this one, make sure to re-install this mod after adding any new ones. Not tested with all mods, if you have any issues please force update and clear all files in the mods folder then re-install this mod and it will work.
DOWNLOADS
PLEASE CREATE A BACKUP BEFORE INSTALLING ANY MODS – I AM NOT RESPONSIBLE FOR MESSED UP MINECRAFT. YOU HAVE BEEN WARNED.