The Bloodrecken Dimension for Minecraft 1.3.2. This mod is made by drackiseries, all credit to modder. Please visit the original mod thread for more info.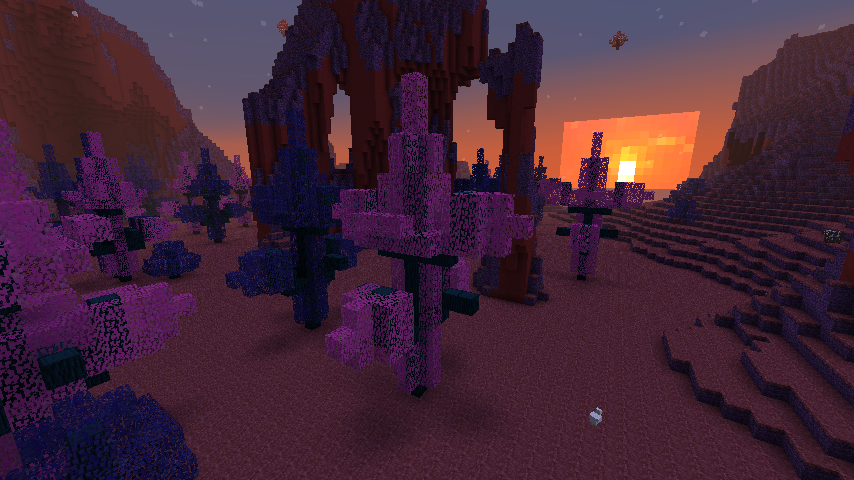 Installer Instructions:
Before installing any mods to minecraft make sure to close minecraft.
Download one of the installers below (no difference they are same, just packed differently) Once downloaded, double click the installer and click "Install Mod". When the installer is done it will display a message that the mod is installed. Then just close installer and start your minecraft. The mod has been Installed, you don't have to do anything else.
If you are using windows 7 and get a message after using the installer that says "This program might not have installed correctly" this is nothing you can disable this message by using this file here.
If you get an error when using the exe version of the installer download the zip version below, extract the folder from the downloaded zip to desktop and run the installer from the extracted folder. Don't remove it from the folder. You can also try running the installer as administrator if you are on windows 7.
Please Support the mod by downloading from the original mod thread here. And also read the Skydaz conditions.
Please read before Installing:
This mod adds FML/Forge. This mod will not work with ModLoader only mods. This mod should be re-installed if adding other mods after this mod. If you are not sure of your mod setup then install this mod on clean minecraft. Force update and clear the mods folder the install mod. Any other install is not guaranteed.
When entering the Bloodracken Dimension at first it might take a minute to load the world, don't worry it's working It will load.
DOWNLOADS
Download Here .exe   (MD5: AAE4E5BFF79B72BC16C47A9FC2C066B2)
Download Here .zip     (MD5: 8CE42E13CFBA5011D40A3CFA026FA041)

PLEASE CREATE A BACKUP BEFORE INSTALLING ANY MODS – START WITH CLEAN MINECRAFT AND YOU WONT HAVE ANY ISSUES!!!  I AM NOT RESPONSIBLE FOR MESSED UP MINECRAFT. YOU HAVE BEEN WARNED.