Have you ever wanted your house to be resistant to creeepers. This little mod is giving you such a possibility.
Bunkermod adds various blocks and equipment resistant to explosions and unbreakable for normal items – you have to use the armoured hammer. Of course it is possible to configure it, you can make that every item would be able to harvest blocks from mod, there is a possibility of turning off the resistance to explosions. It adds also some extra stuff (module) like hidden doors and buttons (more in the future).
This mod is made by Sheryv, all credit to modder. Visit the original mod thread here for all info.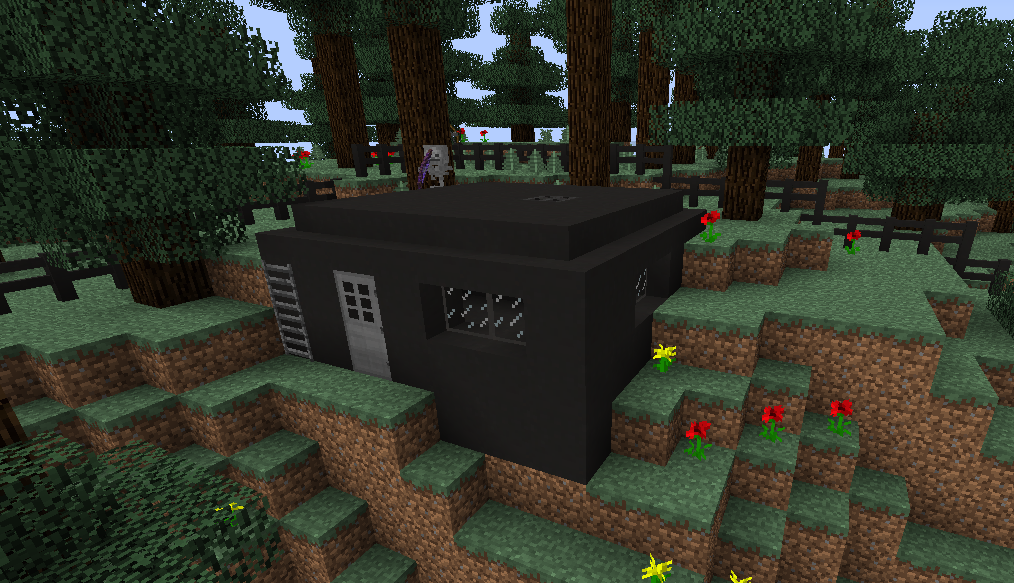 Hidden Doors and Buttons module:
Hidden doors – all doors can be powered by redstone signal but stone and wood(oak) ones can't be opened using right-click. They are unbreakable until they stay on unbreakable block. This also applies to ladders and rails.
Hidden buttons – after activation they are powered 2,5 sec. To attach something to button use Shift.
Installer Instructions:
The 1.6+ installers use the new minecraft launcher. If you have not used the new launcher yet, make sure to run the installer at least once. Log into minecraft and load the latest version/release. Then run installer and install the mod.
If you already have a modded profile/version, you can have the installer install it to that version. If you leave it set to "(Default)" then the installer will keep the default structure for installs and will only create a modded profile if one is not present. See "Default Mod Profile" below for the version of minecraft where this mod will install.
The installers will install all mods that use the same profile into the same mods folder/jar.
The installer only needs one default version of minecraft in the versions folder to install a mod.
If Forge/ModLoader is not present then installer by default will add a version of Forge/ModLoader this mod is compatible with.
Internet Explorer users:
When downloading the .exe version of the installer, save the installer to a location like desktop, then run it. Do not run it straight from the browser, if you do you might get the "Skydaz Addons has stopped working".
Mod Version: v1.0 for Minecraft 1.7.2
Mod Prerequisite: Forge
Mod Uninstall Option: Yes

Default Mod Profile: Forge
This mod uses Forge. The default setting will install mod and if not present, Forge to Forge profile. If you want the mod installed to another profile select the version using the installer and then install.
To support development of this mod, the modders adfly links have been added to downloads.
DOWNLOADS
Download Mod from Original Thread
Download Here .zip (MD5: 4ee8e3872bcfc5361a074d36b1fa7377) [drct]
Download Here .exe (MD5: 8a0f95930a088b2ab4686103087c381e) [drct]
PLEASE CREATE A BACKUP BEFORE INSTALLING ANY MODS – START WITH CLEAN MINECRAFT AND YOU WONT HAVE ANY ISSUES!!!  I AM NOT RESPONSIBLE FOR MESSED UP MINECRAFT. YOU HAVE BEEN WARNED.